China CDM Fund Management Center Signed "Green and Innovative Investment Business" Cooperation Agreement with Shandong Province Finance Bureau and Qilu Bank
On November 18th, China Clean Development Mechanism Fund Management Center (hereinafter referred to as "the CDM Fund"), Shandong Province Finance Bureau and Qilu Bank Co., Ltd. (hereinafter referred to as "Qilu Bank") held a signing ceremony in Jinan, Shandong Province, and jointly signed "Green and Innovative Investment Business" cooperation agreement. Secretary of the CDM Fund Party Committee, Director General Jiao Xiaoping, Party Secretary and Director of Shandong Province Finance Bureau Liu Xingyun, Qilu Bank Party Secretary and Chairman Wang Xiaochun attended the signing ceremony and signed the agreement on behalf of the three parties.

The CDM Fund is a policy-oriented fund established upon national approval and operated in market fund approach, with principles of supporting national efforts in combating climate change and promoting the sustainable development of the economy and society. By the end of October 2019, the CDM Fund has accumulatively implemented 298 green and low-carbon concessional loan projects in 27 provinces, municipalities and districts of national wide, with a total loan of RMB 18.23 billion, and leverage social capital of nearly RMB 100 billion.

Shandong Province is one of the earliest provinces to carry out clean development concessional loans. Since its launch in 2011, there have been 19 projects gained clean concessional loans, with a total amount of RMB 1,050 million. When the projects are completed, it's estimated that 6,950,000 tCO2e can be reduced annually. Qilu Bank has always turned the service of new and old energy transformation and support green finance development as the main direction of business. It has maintained good cooperation in the joint efforts of the CDM Fund and Shandong Province Finance Bureau to explore the innovative financing model of Shandong Province.

"Green and Innovative Investment Business" is an innovation made by the CDM Fund to implement national green development strategy based on years of experience in the traditional clean development concessional loan model of the CDM Fund and provincial financial departments. It introduces financial institutions to share risks and is jointly initiated by the three parties to support local green low-carbon development, energy conservation and emission reduction, and other project-based debt investment businesses that are conducive to combating climate change. By signing the agreement, it is determined that the provincial financial department will organize the project declaration, the CDM Fund will provide policy concessional funds, Qilu Bank will issue a demand financing guarantee for the project, and the project enterprise will obtain a cooperation mode and operating procedures with loans at an interest rate below the benchmark as the main content.

The three parties will take this signing as a new starting point and continue to practice the concept of "lucid waters and lush mountains are invaluable assets", and strive to exert their respective advantages and professional capabilities to jointly contribute to the green ecological civilization construction of a new Shandong under the new era.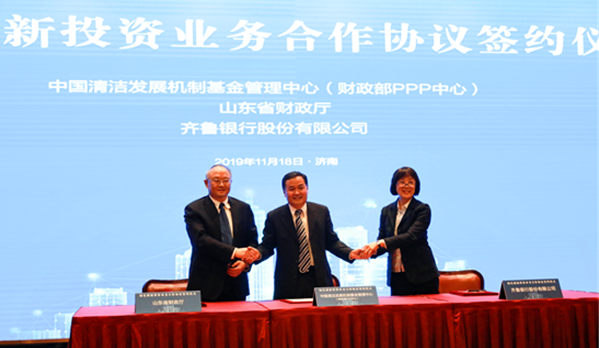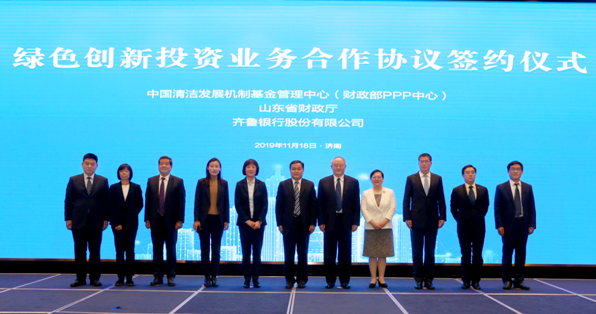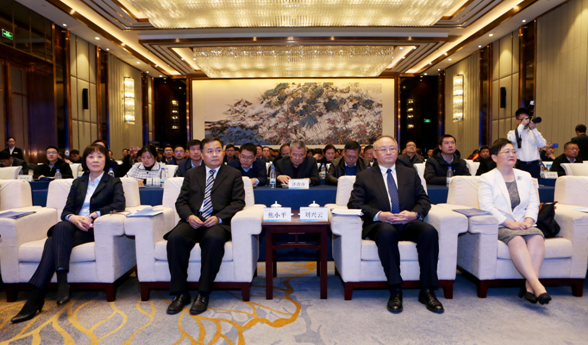 From :
Author: Page Views : 189